Wrinkle Correction | skin rejuvenation in Nepal
---
Last Updated on : November 25th, 2018
By NPCLC
---
Wrinkles which used to be a trademark for ageing, now is a huge problem for youth in Nepal.
Wrinkles which are create as UV radiation from sun hits our skin and the natural ageing process are speed up.When UV radiation hits your skin it breaks down the connective tissue( collagen and elastin fibers) which causes the wrinkles. In recent times wrinkles have been huge problem in Nepal as more and more young people are suffering from it. It not only makes the youth look older and socially unpleasant, it also decreases the self confidence of the youth.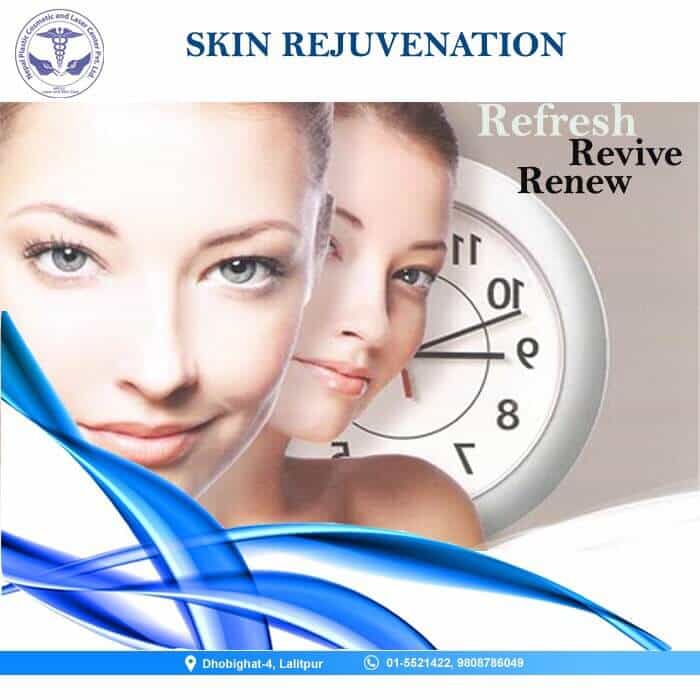 Due to UV rays and pollution and stress many of us now have problems in skin of our face, neck, hands and other visible part of our body. Be it acne problems, wrinkles, blotches, scars or lines. Our skins have aged more than what it should have looked naturally.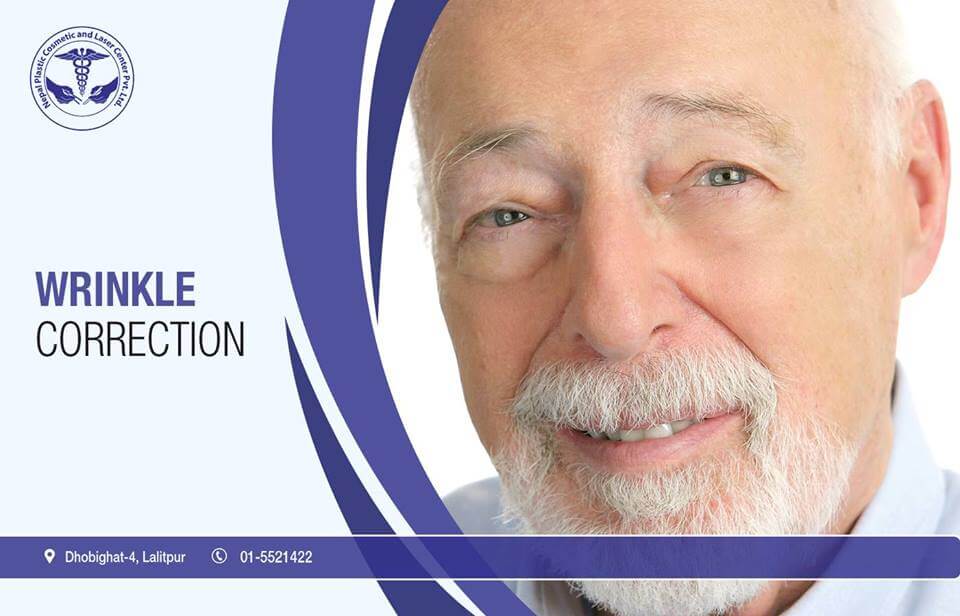 What is Elight laser Skin rejuvenation ?
E-Light combines three advanced technologies: Bipolar RF + IPL + Skin Contact Cooling. Uncomfortable feeling during the IPL treatment will be decreased significantly and better results can be expected with the cooling system involved in E-light. Treatments are efficient in persons with any skin type, but who are not sun-tanned at the time of treatment.
E-light has been clinically proven to accelerate the healing process for acne, long-term removal of many types of pigmented lesions in the upper layer of the skin and quickly removing those thin, spidery veins (technically called telangiectasias) from your face or legs and also reduces enlarged pores.
E-light smoothes wrinkles and gives a face-lifting effect. Promotes collagen to grow and strenghthen elasticity of the skin. It isimproves skin pigments, corrects skin hyperpigmentation, rosacea, age spots and the appearance of sun damage.
How many sessions do I need for Elight laser Skin rejuvenation?
It varies according to the skin type and damage you have, but generally it takes 3-7 sessions.
What is the effectiveness of Elight laser Skin rejuvenation?
It is very effective for all type os skin type.
What are the side effects of Elight laser Skin rejuvenation?
There are no long lasting side effects of Elight laser skin rejuvenation, however you might feel the hot sensation during the procedure and you might also have reddish appearance in the treated area for some duration of time after the procedure.
At NPCLC in kathmandu, Nepal we have solution for all of your problems. Wrinkle correction or any sort of scars, lines, blotches in your skin. We have latest laser especially imported for this problem. As not all lasers are same and their modalities are different, our laser does skin resurfacing by removing layer by layer of your damages skins with high precision  and makes your skin younger and beautiful. We provide wrinkle correction and skin rejuvenation in the most affordable price in kathmandu.
These types of procedures must be properly evaluated and surgical treatment should only be done by registered plastic and cosmetic surgeon for the best possible outcome. We at Nepal Plastic Cosmetic and Laser Center ( NPCLC) provide the best counselling and surgical as well as non surgical treatment. We have the largest and best registered and qualified plastic and cosmetic surgeon of Nepal as well as multiple super speciality doctors and surgeons.

Our motto is Make Life Beautiful