Tattoo Removal in Nepal
---
In recent years in Nepal tattoo has been a fashion statement. Many people who have tattoos either have it on spur of the moment or tattoos does not look same as they had anticipated. The removal of unwanted tattoos in Kathmandu was hard, difficult and expensive, but those things are of the past.
We provide the service of tattoo removal but two methods. Laser and surgical. Depending on the tattoo location, its color and size the procedures can be chosen. We have multiple tattoo removal Lasers in Nepal, which performs great and has great outcome.Simple Tattoo can even be removed using tattoo removal cream which will be refereed by our senior Doctor. Patients from different parts of Nepal like Pokhera, Biratnagar, Butwal, Dharan , Hetuda, lalitpur, Bhaktpur, Jhapa come to  us to remove tattoos .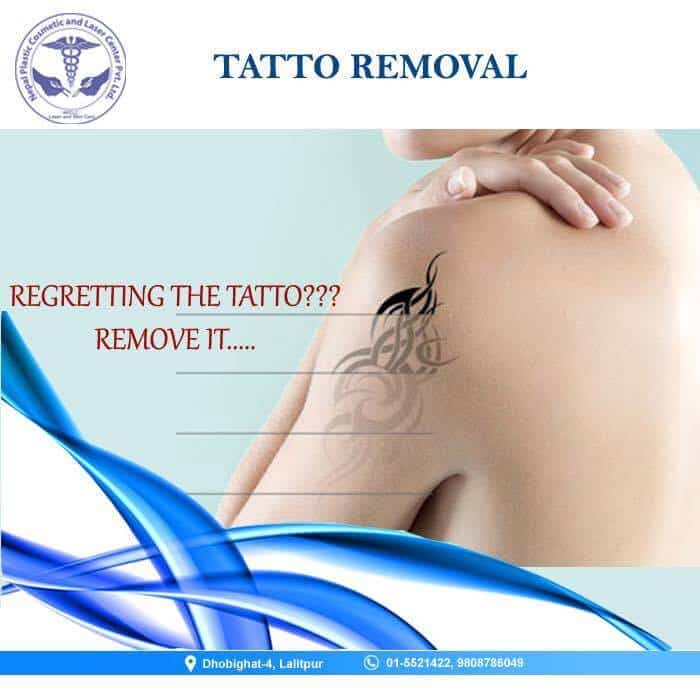 We also provide the surgical excision of tattoos in kathmandu, which are performed by the best plastic surgeons in Nepal, so that the post surgical scar is minimal and can be well hidden.
NPCLC located at Dhobighat, Lalitpur, Kathmandu, Nepal not only offers all these procedures under one roof. NPCLC also has beat team of Plastic and Cosmetic surgeons and it also provides all the procedures in most affordable and competitive price.
These types of procedures must be properly evaluated and surgical treatment should only be done by registered plastic and cosmetic surgeon for the best possible outcome. We at Nepal Plastic Cosmetic and Laser Center ( NPCLC) provide the best counselling and surgical as well as non surgical treatment. We have the largest and best registered and qualified plastic and cosmetic surgeon of Nepal as well as multiple super speciality doctors and surgeons.

Our motto is Make Life Beautiful