Best Oncoplastic Surgeon Surendra Jung Basnet in Kathmandu Nepal
---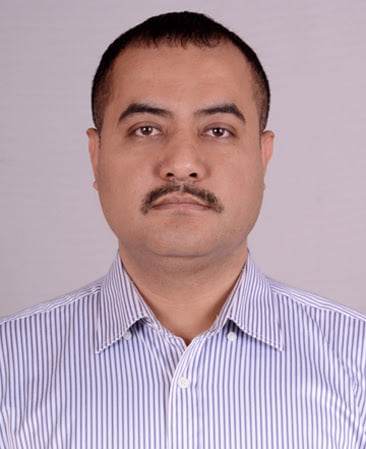 Oncoplastic surgery is an art of specialized surgical technique that combines oncology (cancer surgery) and plastic surgery principles to restore form, function and contouring of the body parts that is either lost or removed by oncosurgical resection. It aims to provide comprehensive cancer care that encompasses both the oncological and functional/aesthetic aspects of treatment by ensuring complete cancer removal while also minimizing the visible effects of surgery.
Surgery is often the better treatment option, so large tissue defects that are difficult to close, contouring issues, unseen radiotherapy complications, and body disfigurement are frequently encountered problems in oncosurgery. Oncoplastic approach can be applied to various types of cancer surgeries to improve patient outcomes and quality of life by enhancing their physical appearance and general wellbeing. Cancer patients who have their breasts removed and have post-surgical scars are known to experience depression, which is a serious psychological problem and impairs quality of life. By integrating plastic and microvascular reconstructive surgery techniques, the surgeon can reshape the breast and restore its form and volume. It provides functional and cosmetic results, which enables the patients with the disease to lead healthy, fulfilling lives. Oncoplastic principles can also be utilized in skin cancer surgery. In cases where the removal of skin cancer lesions, such as melanoma or basal cell carcinoma, may result in large defects, plastic surgery techniques can be employed to reconstruct the affected area and improve both the functional and aesthetic outcomes. Similarly, oncoplastic principles can be applied in surgeries for head and neck cancer, where the removal of tumors may cause significant facial disfigurement. Plastic surgery techniques can be used to reconstruct the affected area, including the restoration of facial features, reconstruction of the jaw or oral cavity, and preservation of speech and swallowing functions. The application of oncoplastic principles in surgeries requires a multidisciplinary approach involving oncologic surgeons, plastic surgeons, and other relevant specialists.
Associate Prof. Dr. Surendra J. Basnet is one of the leading oncoplastic surgeons in Nepal. In the past 24 months, he has performed over 300 reconstructive surgeries on cancer patients, with good functional and cosmetic results. He has been providing excellent services in reconstructive surgery for head and neck cancers, breast cancer, abdominal wall defects, thoracic wall defects, orthopedic defects, perineal defects, neuro defects, soft tissue defects, limb salvage reconstructive surgery in addition to burns and plastic surgery.
He is also working on the surgical and non-surgical management of lymphedema (swelling of limbs) to lessen the issues encountered in Nepal.
If you are seeking expert oncoplastic care in Kathmandu, Bhaktapur, Lalitpur , Biratnagar, Pokhara , Butwal , Jhapa, Hetuda, Dharan, Chitwan , Dr. Surendra Jung Basnet is committed to providing you with the highest standard of treatment. His unwavering commitment to excellence and patient well-being makes him a trusted choice for individuals facing breast cancer in Nepal and beyond.
Dr. Surendra Jung Basnet – Senior Plastic cosmetic and reconstructive surgeon