Scar Management/ Removal /Revision/ Treatment in Nepal
---
Scars forms in our lives due to many reason be it trauma, cut injury, accidents. When there is any sort of wound there always is a scar due to healing process of human body. Scar treatment can be done either surgically/ medically or by Laser therapy.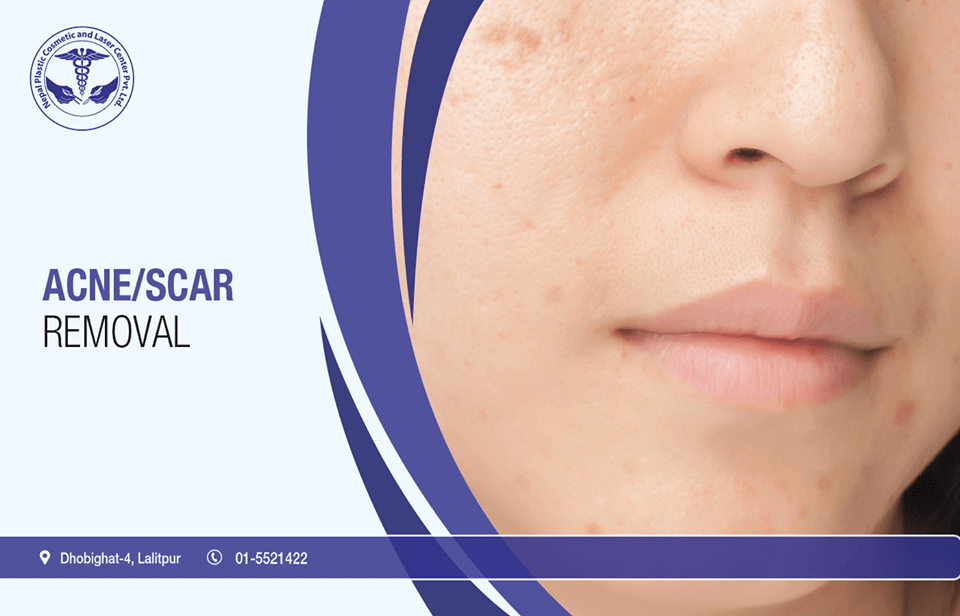 Scar Treatment by Laser Therapy is done by Co2 Fractional laser. In this therapy the laser is done over the scarred area to reduce the scar size. The main advantage of this therapy is there are no more new scar formation in the area of treatment.
Scar revision is done surgically. We excise the scarred area and close the wound perfectly so that there is only a minimal post surgical scar like a thin string.
We remove the scar caused by high sunlight exposure, acne, chickenpox, hormone imbalance at affordable price in kathmandu Nepal using high technological laser Technique.
Both of these procedures are available under one roof at NPCLC located Dhobighat, Kathmandu, Nepal. NPCLC not only boasts the best team of plastic and cosmetic surgeons but also provides these procedures at best price in Kathmandu, Nepal.
All these types of procedures must be properly evaluated and surgical treatment should only be done by registered plastic and cosmetic surgeon for the best possible outcome. We at Nepal Plastic Cosmetic and Laser Center ( NPCLC) provide the best counselling and surgical as well as non surgical treatment. We have the largest and best registered and qualified plastic and cosmetic surgeon of Nepal as well as multiple super speciality doctors and surgeons.

Our motto is Make Life Beautiful.