Permanent Hair removal in Nepal
---
Unwanted hair in our body parts have been a constant fight for us. Not only it create a problem in our life socially but the treatment for it like waxing, threading, plucking has been painful and repetitive. And most of the time it also creates other skin problems. Nepal have had its share of laser hair removal but the technology of those laser were outdated and it was painful, having a burnt sensation and not with satisfactory result.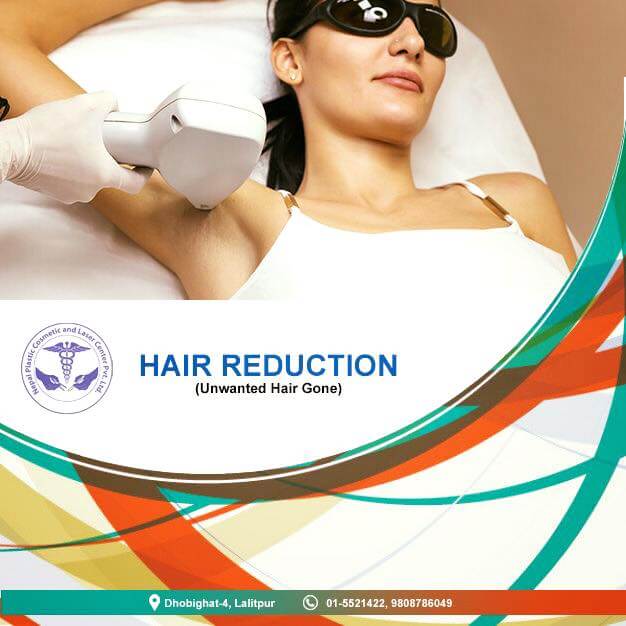 We at NPCLC have imported the latest technology for hair removal lasers. We have SHR ( Super Hair Removal). This latest laser not only makes your laser therapy pain free and pleasant it also needs shorter sessions as well as more superior results. SHR lasers are the best laser available in the market worldwide. We not only provide the best service there in for hair removal in Nepal but we also have the most affordable price for hair removal. 
NPCLC located at Dhobighat, Lalitpur, Kathmandu, Nepal not only offers all these procedures under one roof. NPCLC also has beat team of Plastic and Cosmetic surgeons and it also provides all the procedures in most affordable and competitive price.
These types of procedures must be properly evaluated and surgical treatment should only be done by registered plastic and cosmetic surgeon for the best possible outcome. We at Nepal Plastic Cosmetic and Laser Center ( NPCLC) provide the best counselling and surgical as well as non surgical treatment. We have the largest and best registered and qualified plastic and cosmetic surgeon of Nepal as well as multiple super speciality doctors and surgeons.

Our motto is Make Life Beautiful