Gynecomastia – Surgery |Treatment | Cure in Nepal
---
Gynecomastia or more commonly known as enlarged breast in men. It occurs most commonly due to disorder of various factors in glad or breast tissue. Due to large breast in men it is always socially discomforting. The way others perceive you is always different.
We at NPCL do gynecomastia surgery . We are one of best gynecomastia hospital in kathmandu. We surgically remove the excess fat tissues and skin fold so that you have a masculine breast which is natural looking for men.  There is minimal scar in periareolar region which is not naturally visible. Do not worry about how much does gynecomastia surgery cost in nepal ? We do gynecomastia surgery at pleasant price. The cost of gynecomastia surgery treatment varies looking at the cases of your gynecomastia .we have the best gynecomastia curing doctor and plastic surgeon in nepal.We also have laser treatment for this problem. There are no scars and downtime for this procedure.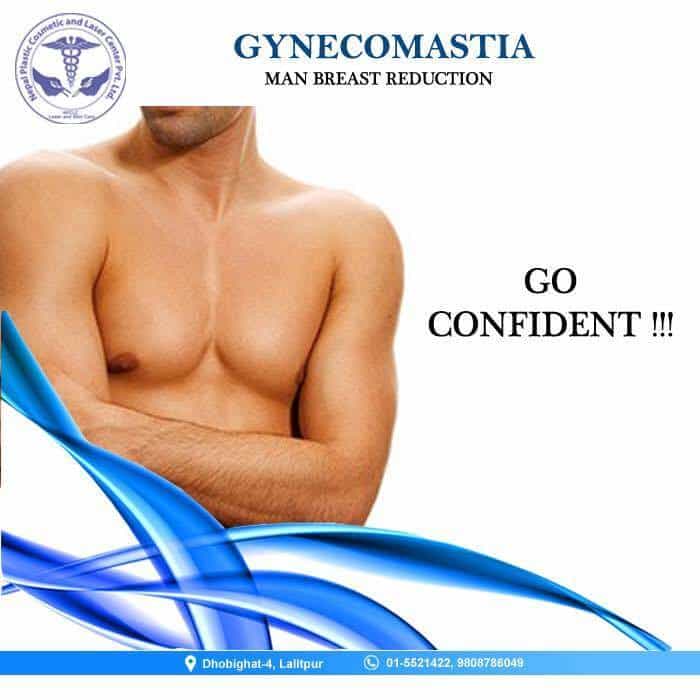 NPCLC located at Dhobighat, Lalitpur, Kathmandu, Nepal not only offers all these procedures under one roof. NPCLC also has beat team of Plastic and Cosmetic surgeons and it also provides all the procedures in most affordable and competitive price.
These types of procedures must be properly evaluated and surgical treatment should only be done by registered plastic and cosmetic surgeon for the best possible outcome. We at Nepal Plastic Cosmetic and Laser Center ( NPCLC) provide the best counselling and surgical as well as non surgical treatment. We have the largest and best registered and qualified plastic and cosmetic surgeon of Nepal as well as multiple super speciality doctors and surgeons.

Our motto is Make Life Beautiful.