Fillers | Botox | Hydro-Filling Injection in Nepal
---
Scars forms in our lives due to many reason be it trauma, cut injury, accidents. When there is any sort of wound there always is a scar due to healing process of human body. There are many wrinkles and other skin defects in our face which decreases our beauty and social appearance.
We at NPCLC offers your fillers, botox and hydro filling to remove these defects and wrinkles.
Fillers injections are cosmetic treatment to smooth wrinkles or scars mostly on face. It can also be used to enhance your lips making it fuller. All of the process is not permanent and goes away over some time. There are many types of fillers, we at NPCLC can provide you with the best you according to your defects and wants.
Botox injections are purified form of botulinum toxic A. These work by blocking the nerves that contract muscles which in turn create wrinkles. These are not permanent solution but it works great for certain time of period depending on the defect.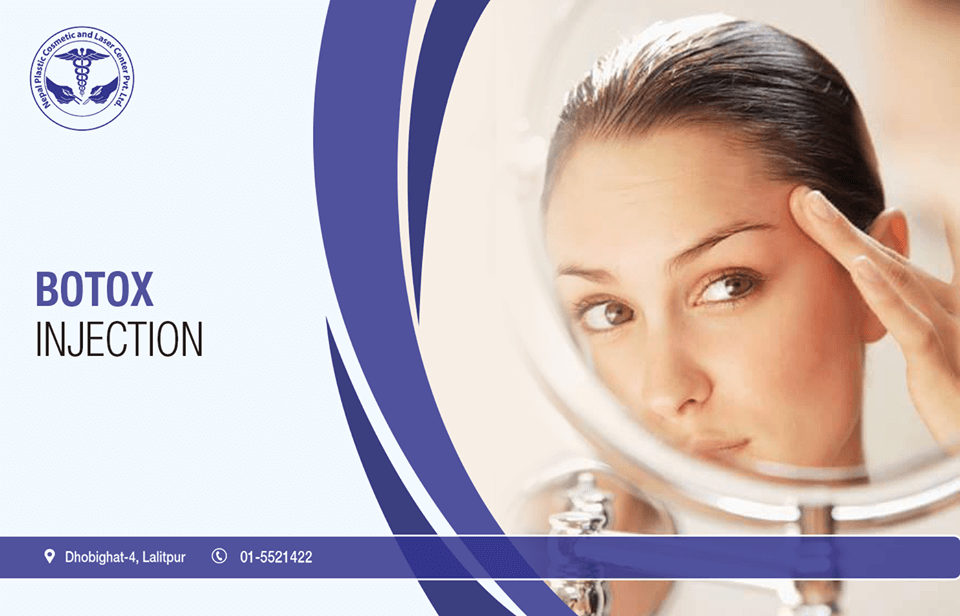 Hydro filling injections is made up of hyaluronic acid which can absurd 300 times its weight in water and the moisture is delivered into the deepest layer of your skin. hyaluronic acid also has huge role in collage production. This can create a natural moisturising and brightness result over your skin.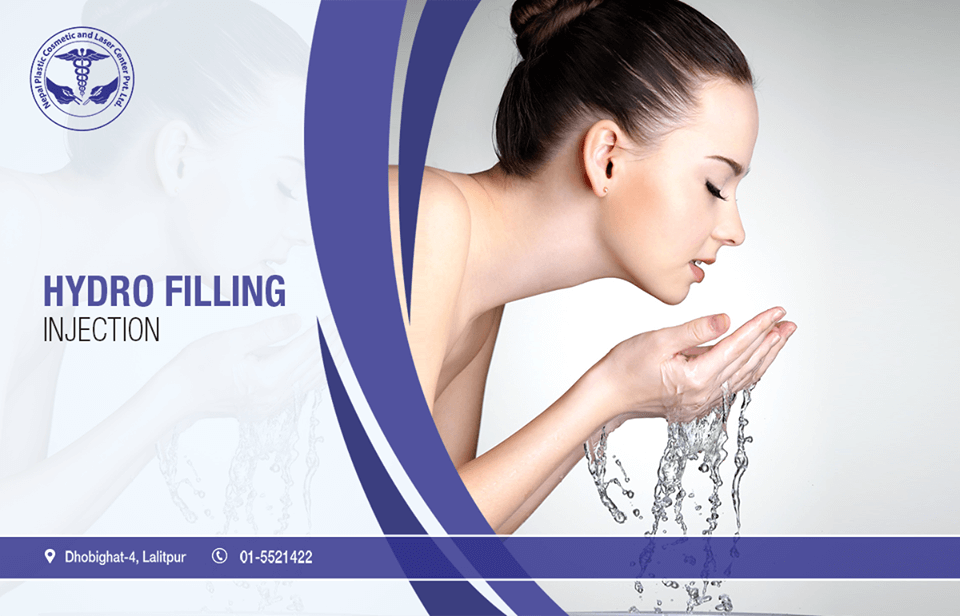 All these types of procedures must be properly evaluated and surgical treatment should only be done by registered plastic and cosmetic surgeon for the best possible outcome. We at Nepal Plastic Cosmetic and Laser Center ( NPCLC) provide the best counselling and surgical as well as non surgical treatment. We have the largest and best registered and qualified plastic and cosmetic surgeon of Nepal as well as multiple super speciality doctors and surgeons.

Our motto is Make Life Beautiful.