Cheek Dimple Creation in Nepal
---
Dimple are small depression in cheek either onside or both side which either are permanent or occurs during smiling. It is considered beautiful and cute thing to have. Many females wants to have the dimple for aesthetic purpose. No need to wish and pray for it, as we can create a dimple with a minor surgery. You can have a a dimple created as your hearts desire in a perfect site of your desire, of desired size.There are no post surgical scars to be seen in this procedure as this surgery is done intra-orally.This type of surgery in correct and well experienced hand is also known as lunch break surgery as the time taken for check dimple creation is about your lunch break.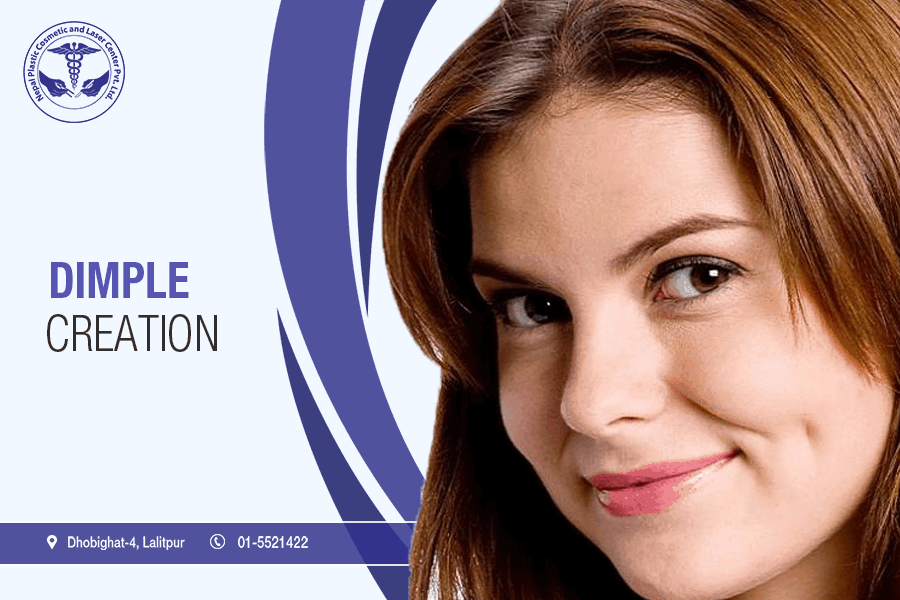 NPCLC located at Dhobighat, Lalitpur, Kathmandu, Nepal not only offers all these procedures under one roof. NPCLC also has beat team of Plastic and Cosmetic surgeons and it also provides all the procedures in most affordable and competitive price.
These types of procedures must be properly evaluated and surgical treatment should only be done by registered plastic and cosmetic surgeon for the best possible outcome. We at Nepal Plastic Cosmetic and Laser Center ( NPCLC) provide the best counselling and surgical as well as non surgical treatment. We have the largest and best registered and qualified plastic and cosmetic surgeon of Nepal as well as multiple super speciality doctors and surgeons.

Our motto is Make Life Beautiful.