Breast Surgery in Kathmandu Nepal (Enlargement|Reduction|Lift)
---
There are many reasons to have a breast surgery be it overly large breast or unnaturally small breast or sagging breast or asymmetrical breast. So for the solution there are also many types of breast surgeries.
Agumentation mammoplasty
mastopexy or commonly known as breast lift surgery.
Nipple areola complex reconstruction.
Fat injection to enhance the breast shape.
Because of Large Breast it makes people uncomfortable with the weight of it as well as there are socio disadvantages. For this problem we have Breast reduction procedures.In this procedure we reduce the breast size surgically so the outcome has an optimal size and shape of natural breast.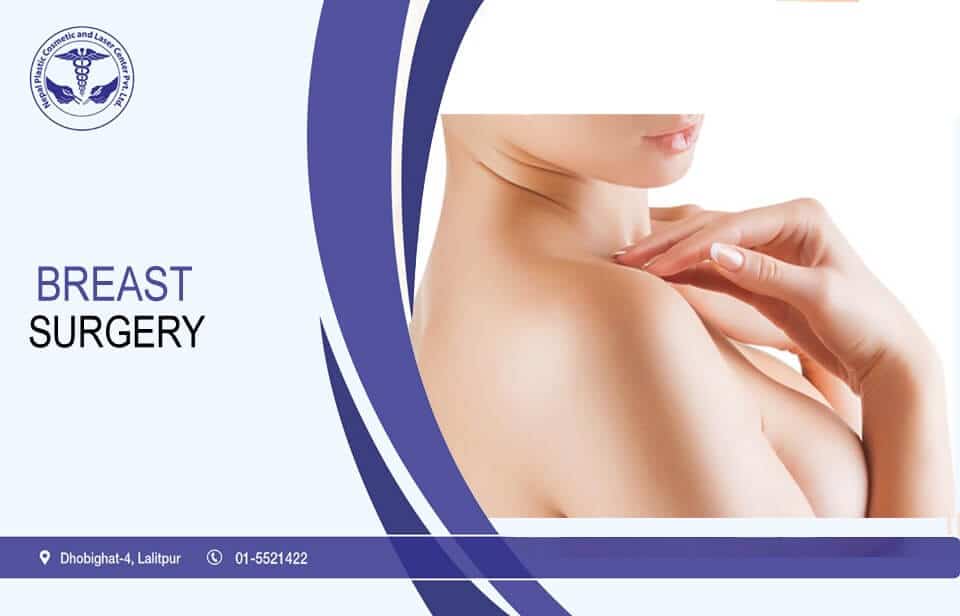 Due to small breast many girls and women feel the disadvantage and have to face a lot of discrimination as well as humiliation. For this problem we can do Breast Augmentation or boob job. In this procedure we add a silicon implant or autologous fat injection to make breast look fuller and perky.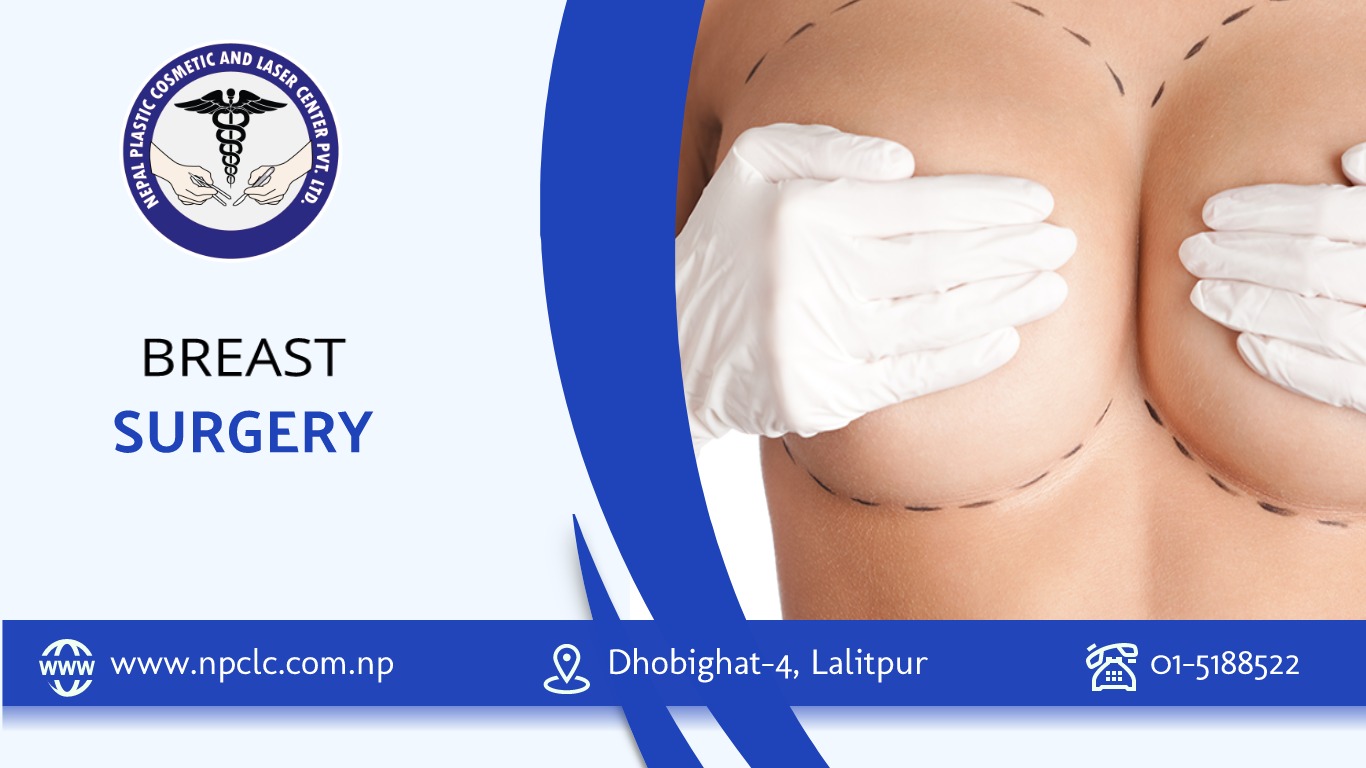 When breast starts of lag and sag it causes lot of distress either cosmetic appearance or comfort of a patient. When a sagging of breast occurs there is only surgical interventions to get its elasticity back and make it protrude and back to its original shape. This procedure is called mastopexy or breast lift surgery. We offer breast surgery in Kathmandu, Nepal with competitive Price range.
All these types of procedures must be properly evaluated and surgical treatment should only be done by registered plastic and cosmetic surgeon for the best possible outcome. We at Nepal Plastic Cosmetic and Laser Center ( NPCLC) provide the best counselling and surgical as well as non surgical treatment. We have the largest and best registered and qualified plastic and cosmetic surgeon of Nepal as well as multiple super speciality doctors and surgeons.

Our motto is Make Life Beautiful.