Abdominoplasty|tummy tuck| lipo suction in Nepal
---
Most of the people in Nepal are obese and have a large belly fat. This not only causes the health problems but also causes the discomfort and negative socio aspect in life. Many of us have tried dieting and exercise but to no avail.
There are surgical as well as laser therapy to reduce the belly fat.
We have two different types of laser especially made for this problem. Lipo Laser and Coolsculpting Laser.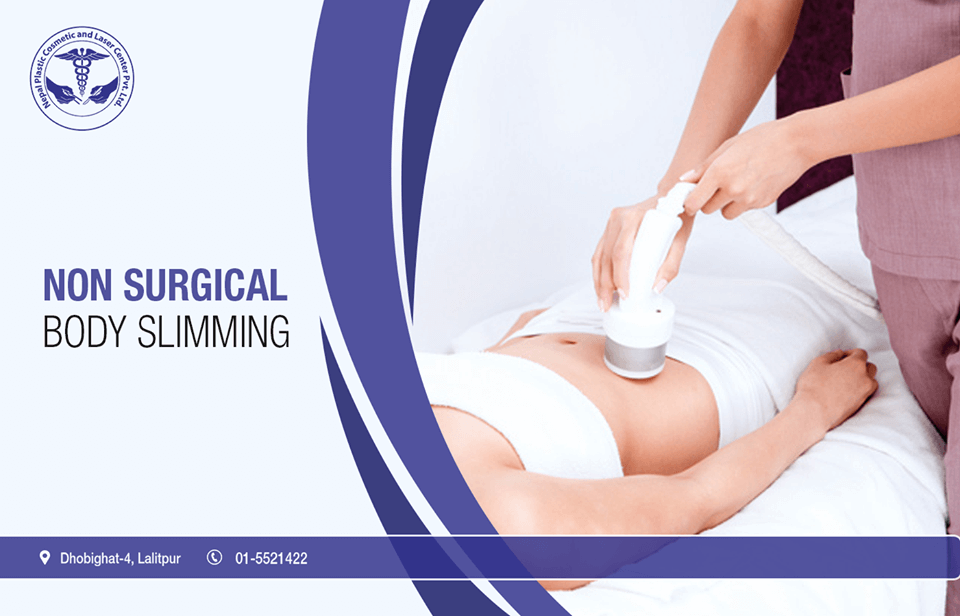 These lasers both work with different modalities. Lipo laser works with heat where as coolsculpting works with cold. In Lipo laser the heat is focused in a particular area and fat are dissolved. Where as coolsculpting or commonly known as coolz are used by cold therapy where the temperature are down to -8 and fats are frozen and later dies due to apoptosis. These both do not have downtime and and scars.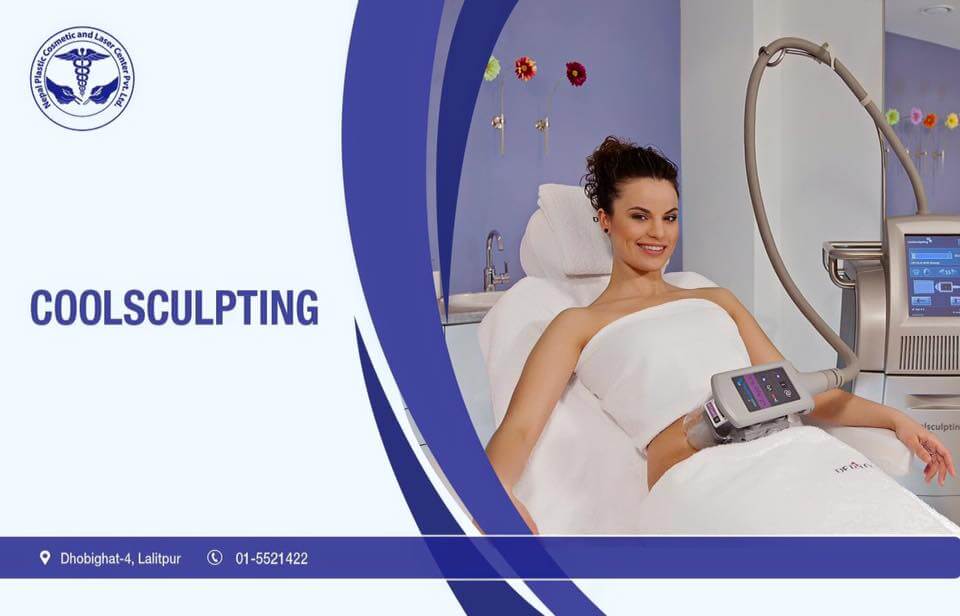 We also have surgical procedure like mini-abdominoplasty, full abdominoplasty which is also known as tummy tuck. In this procedure we surgically remove the excess skin and fats from middle and lower abdomen so that you an have tight muscle and fascia of abdomen with no more excess fat which bulges out. The post operative scars are well hidden in natural crease.
We offer liposuction in which we make a small incision in abdomen from which we vacuum suction of fats from belly and other unwanted parts.
Liposuction also known as  "Lipo" slims and reshapes specific areas of the body by removing excess fat deposits and improving your body contours and proportion.
Advantages of Liposuction ?
One treatment may be all you need to reshape problem areas

Treat more areas

—

and larger areas

—

in one procedure

May be performed with either local or general anesthesia
More consistent and predictable result than noninvasive treatments
What can liposuction treat?
Thighs

Hips and buttocks
Abdomen and waist
Upper arms
Back
Inner knee
Chest area
Cheeks, chin and neck
Calves and ankles
Liposuction can be performed as a single procedure or along with other cosmetic procedures like facelift, breast reduction, Tummy tuck.
Limitation of Liposuction ?
Liposuction is not a treatment for obesity or a substitute for proper diet and exercise.

It is also not a effective treatment for cellulite, dimpled skin or loose skin.
Who are good candidates of Liposuction ?
Good candidate for liposuction are :
Adults within 30% of their ideal weight who have firm, elastic skin and good

  muscle tone

Healthy individuals who do not have a life-threatening illness or medical

  conditions that can impair healing

Nonsmokers
Individuals with a positive outlook and specific goals in mind for body contouring
If you are bothered by excess fat deposits located anywhere on your body that don't respond to diet or exercise, liposuction may be right for you
What are the risks of Liposuction ?
Anesthesia risks

Bruising
Change in skin sensation that may persist
Damage to deeper structures such as nerves, blood vessels, muscles, lungs and

   abdominal organs

Deep vein thrombosis, cardiac and pulmonary complications
Fluid accumulation
Infection
Irregular contours or asymmetries
Irregular pigmentation
Need for revision surgery
Persistent swelling
Poor wound healing
Rippling or loose skin, worsening of cellulite
 Swelling

 Secondary procedure maybe required to reduce excess skin.
What are the preparation required for liposuction ?
Get lab testing or a medical evaluation

Take certain medications or adjust your current medications
Stop smoking
Avoid taking aspirin, anti-inflammatory drugs and herbal supplements as they can

  

   increase bleeding
What to expect during recovery from Liposuction?
A compressive garment or elastic bangades may cover treatment areas to control swelling and compress the skin. A small temporary drains may be placed in existing incision beneath the skin to remove any excess blood or fluid. Timely dressing change must be done. It may take several months for the swelling to fully dissipate.
NPCLC located at Dhobighat, Lalitpur, Kathmandu, Nepal not only offers all these procedures under one roof. NPCLC also has beat team of Plastic and Cosmetic surgeons and it also provides all the procedures in most affordable and competitive price.
All these types of procedures must be properly evaluated and surgical treatment should only be done by registered plastic and cosmetic surgeon for the best possible outcome. We at Nepal Plastic Cosmetic and Laser Center ( NPCLC) provide the best counselling and surgical as well as non surgical treatment. We have the largest and best registered and qualified plastic and cosmetic surgeon of Nepal as well as multiple super speciality doctors and surgeons.

Our motto is Make Life Beautiful.